RECENTLY LISTED PROPERTIES
NICK NICOLOPOULOS
I am a Montreal native that grew up learning the family real estate business.  I purchased my first property when I was 19 and have since developed a strong love and passion for real estate.  I am committed to provide each client with thoughtful and personalized service.  I am an award-winning broker with over 20 years experience servicing Montreal and surrounding areas.  I offer superior representation to sellers and buyers utilizing my extensive knowledge of the real estate market and skillful negotiation.
Over my many years in real estate I have gained a comprehensive knowledge of the Montreal real estate market, extensive marketing insight and extensive experience with renovations, new construction, staging, remodeling and property management.   My large network of resources and strong connections are a significant asset to all my clients.
My professionalism and keen awareness and sensitivity to confidentiality and discretion have provided abundant clients with smooth and enjoyable transactions over the years.  My high energy and detailed oriented approach combined with my analytical style in assessing market dynamics has consistently matched a property to a client's expectations.
My dedication towards my clients needs has always produced great results.  I am committed to service excellence and dedicated to advocate for each client through the buying and selling process.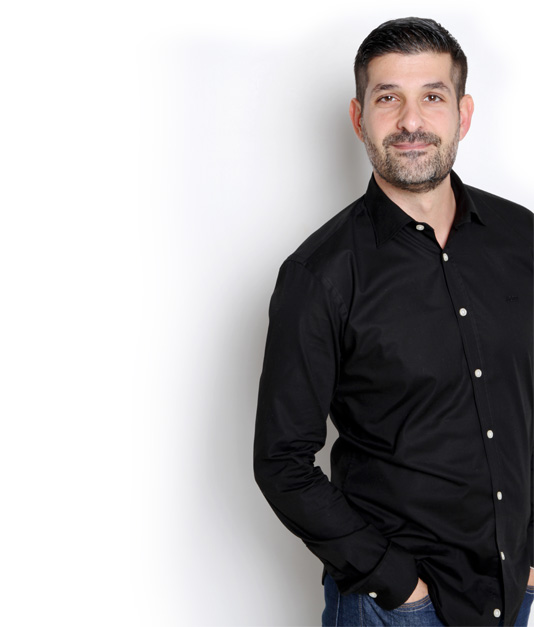 TESTIMONIALS
" Nick took no time to sell the property…. He was always kind and considerate to our needs….the property sold quickly as this is what we wanted…. Good job Nick…. I will call you again."
"It is so important to find a listing agent that you trust and that has an intimate knowledge of your neighborhood. We learnt that the hard way initially going with another agent who had a glossy promotion but in the end did not sell our house and did not seem to be very interested in working with us. Nick was diligent, responsive, patient and helped us navigate through the selling process. He was both very professional and personable and helped us sell our house quickly. We would give Nick our highest recommendation."
"We recently worked with Nick to sell our house on Deguire and I would highly recommend working with him as he is extremely knowledgeable about the houses in the area. He was able to give us great, honest advice that allowed us to sell our house quickly and very close to our initial asking price. We found that Nick was very responsive especially by email which was great as it meant that the communication was fast and efficient"
My wife and I really enjoyed working with Nick. His professionalism and expertise helped tremendously in our research. With his experience, he managed to make the whole process pleasing and worry-free. The day we think about selling our home, we will ask for him without the shadow of a doubt.
If you have any questions, feel free to contact me.
" I have worked with Nick for over 10 years for both buying and selling properties. He is very organized, punctual, and always finds a way to make a deal go through. He has repeatedly offered me honest and good advice. It is a pleasure to work with Nick and I recommend him to all my friends for their real estate needs "
" Nick utilized all his assets to guarantee our home be sold in a timely matter. He was well endowed with the ability to ensure complete satisfaction. We definitely recommend Nicks outstanding service."
"Nick was a calming and steady influence through the entire experience. A rue professional who understood that we were not just looking for a house, but that we wanted to buy a home. Buying your first or any home can be stressful, my advice is to team yourself with a realtor who understands what you are looking for, with Nick we had exactly that. A broker who was on our team, who had the patience and strategy to help us find the house we would eventually call our home. "
"Finding a great real estate broker to sell our home was not something we took lightly. We chose Nick because of the positive comments we had heard and we could not have been happier, the process could not have been any easier. From beginning to end Nick was available to answer any questions we had. Nick guided us through the selling process, from handling the offers to dealing with the inspection and notary. Nick ensured that we were comfortable with all aspects of our sale. We would definitely recommend him and use him on our next sale. "
"Your astounding professionalism, devotion and marketing skills have enlightened our knowledge of the real estate market."
"My family and I have sold and bought 5 houses with Nick over a 15 year period. On top of an exceptional knowledge of the market, he works round the clock with you and he always makes you feel like family. I will be with until I sell my last home. No question…."
"Even though we missed the peak selling/buying window, Nick cheerfully guided and encouraged us throughout the process of selling our duplex. His experience, enthusiasm, and professionalism inspired us with hope and confidence. He also shared our joy when the price we received for our house exceeded our expectations. We highly recommend Nick to anyone venturing into the world of buying and or selling property. Thanks Nick. Just sign us Forever Grateful …"
"Thank you very much. I could not have done it without such a great broker. It was my lucky day when I picked you !!!!"
"I had my house on the market for 1 year with no action with the other realtor. Once Nick took over he had my house sold within 3 weeks. He was very professional and efficient. I would highly recommend him when waiting to sell your house with ease."
"My wife and loved working with Nick. When the day comes that we have to see l our home again we will surely call Nick."
"One word is synonymous with Nick and that word is SOLD!!!! I can say without hesitation that he exemplifies professionalism, honesty, and he works relentlessly for his clients and ensures that they have the best deal possible. He is open and honest, takes the time to properly explain and provides insight on do's and dont's when selling your home. If we ever have to sell our house again he is without a doubt the agent we would have."