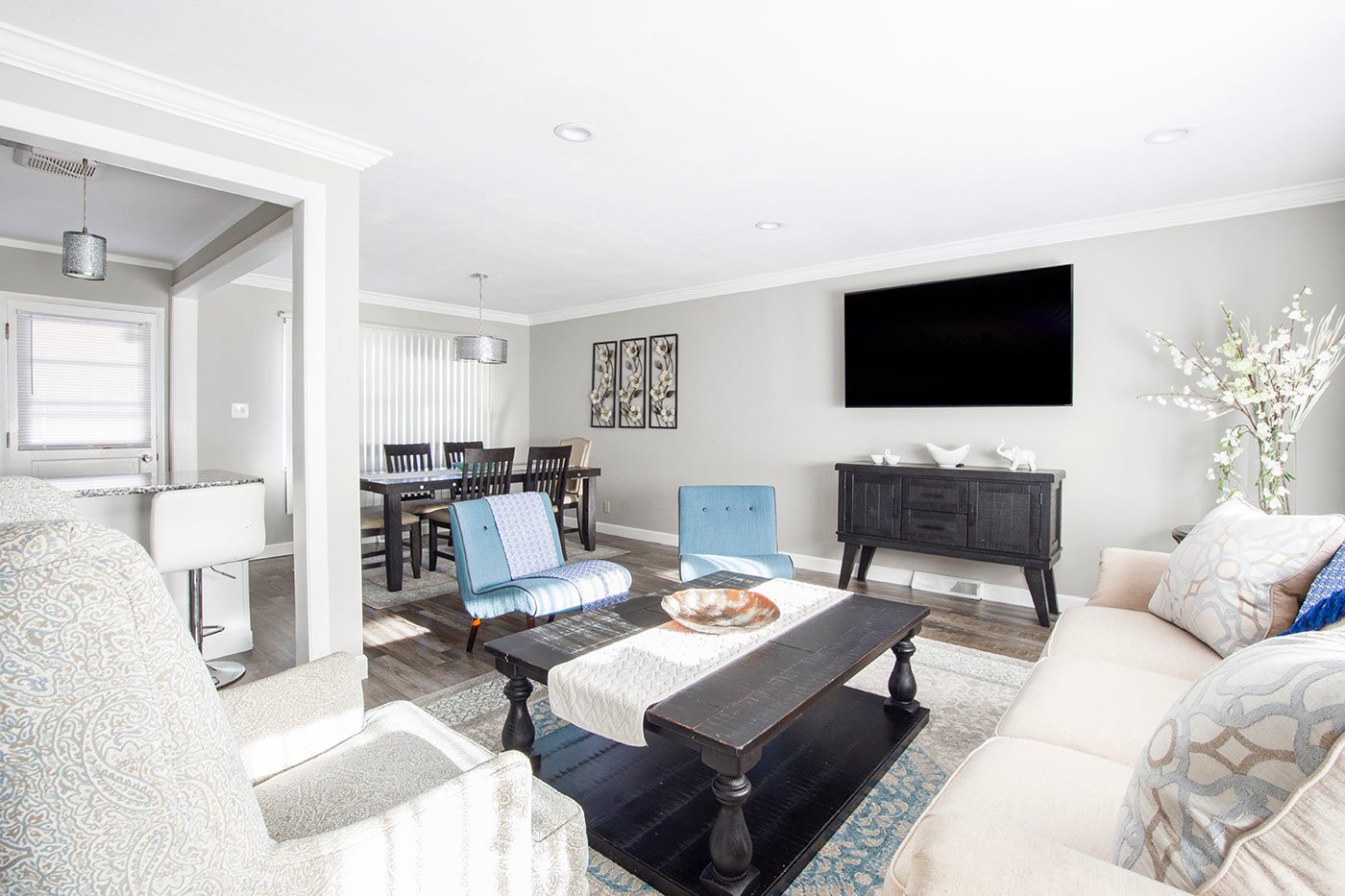 You are on the hunt for a new home; you have already seen several listings online and even put together a shortlist of potential properties that you may consider buying.
There is even one property with the exact number of bedrooms you need, a renovated kitchen, and enough square footage you have been dreaming of – the house looks perfect in photographs.
However, you need to keep in mind that while a house may look perfect online, seeing it in person is the only way to establish whether it is right for you.
Visiting the property allows you to check out its features and determine whether it is in good condition. So, what are some of the critical things to look out for when walking through an open house?
The Front Door
The first thing you need to pay close attention to is the overall state of the front door. How does the paint look? What about the knocker, door handle, and light fixtures? Are they spider web laden or pitted? What kind of first impression do you get? The first look on the front door is always a crucial indicator of how the rest of the property looks like and how well it is maintained.
The Neighborhood
You also need to remember the fact that you are not just buying a house; you are purchasing a neighborhood too.  Apart from the overall state of the property, this is perhaps the other most important takeaway from seeing a house in person.
During your visit, be sure to scrutinize the neighborhood and pay close attention to the overall condition of other homes in the area, traffic speeds, and whether or not there is easy access to amenities that your family may need.
Signs of Water Damage
You need to make sure that the property you are about to purchase has not been damaged by water or moisture. Signs of water damage in a home may not be obvious, but you can always spot some of them if you are keen.
If the home has a basement, be sure to pay close attention to the carpet, walls, and flooring. Do not hesitate to touch the carpet in the basement to establish whether it is wet, especially if there has been rainfall. Musty smells are also a sign that water has found its way into the home's basement.
The Flow of Natural Light
Although you may be touring the house in bright daylight, try to figure out how it will look like on a gloomier day. Does it have enough windows and doors to bring in plenty of natural light? Are the windows and doors strategically located to allow in maximum light?  Is the basement fitted with windows to bring in natural light?  You have to look at all these factors because you do not want to spend time in a gloomy home during winter.
Do Not Forget to Inspect the Exterior
Lastly, don't forget to walk around the entire home and inspect the exterior components. Pay close attention to the age and overall condition of the roof, siding, and foundation.
Check the gardens to determine how much effort and money you will need to invest in landscaping to improve the home's curb appeal. You should also check the state of the walls, driveway, and pathways.
Keep in mind that if you do not want to spend a lot of money hiring outdoor maintenance experts, then you may want to look for a property with easy outdoor upkeep.